Help
FAQS
Who are ReBOUND?
ReBOUND have been chosen by retailers to make returning items easier and often cheaper for their international customers.
Through our online booking system, you are able to send items back to the retailer via our network of locations worldwide at significantly lower cost than through your local Post Office.
We aim to give you a choice of return methods through trusted, local carriers and, in most cases, are able to track the return journey, so you have peace of mind.
By choosing ReBOUND, Retailers have taken steps to ensure that your returns experience is easier, cheaper and more streamlined so that both you and the retailer has better visibility of the return status and so the retailer can speed up the refund process.
How can I register my return and how long do I have to register?
Each retailer allows different periods within which you can return a purchase for a refund.
Please check the retailers returns policy directly, either via their website or contact their Customer Services team.
To organise a return, simply follow the steps in our booking process
Then print your shipping documents, enclose the returns form within the package, fix the label to the outside of your package and send the item back through your chosen method.
If you have chosen the paperless shipping method, please generate the barcode and take it to your closest drop off point, they will then print the label for you and attach this to your parcel.
If you have chosen a drop off service, take your return to the most convenient drop point.
If you have chosen a home collection then the courier will arrive at your chosen pick-up address on the date and time requested.
You can then track the status of your return until it is delivered to the retailers return warehouse.
After this point, the retailer will process your return and arrange for your refund in accordance with their specific returns policy.
How do I register an exchange?
If you wish to exchange an item, please choose "Exchange" from the List of Returns Reasons, and the retailer will be in contact with you to arrange the exchange item to be sent to you.
If an exchange option is not available on our site, please check the retailers website terms and FAQs for further information.
Can I Return More than One Order at Once?
You may send as many returns in one package as you wish, so long as you comply with any limitations of the service chosen.
This means that the size and weight of the total package must not exceed the limits for that service.
If there are multiple parcels then you will need to buy a label for each parcel.
Please enter one order number in Step 1 and place all items in the one parcel.
I No Longer Want to Return my Order, How Do I Cancel?
You do not need to contact us to let us know you do not wish to return an item. The retailer will only process your refund if you physically return your parcel and it complies with their return policy.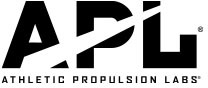 Introducing a smarter way to return...